The presenter has activated the presenter mode. Would you like to follow?
Follow presenter
You are following the presenter.
Stop following presenter
PROGRAM

W. A. Mozart: Violin Concerto no 5 in A major K. 219
II. Adagio

Witold Lutosławski: "Subito" for violin and piano

Robert Schumann: Violin Sonata no 1 in A minor, op. 105
I. Mit leidenschaftlichem Ausdruck
II. Allegretto
III. Lebhaft

Alexander Glazunov: "Grand Adagio" from "Raymonda", op. 57


Vilma Tumanoff, violin
Leon Bak, piano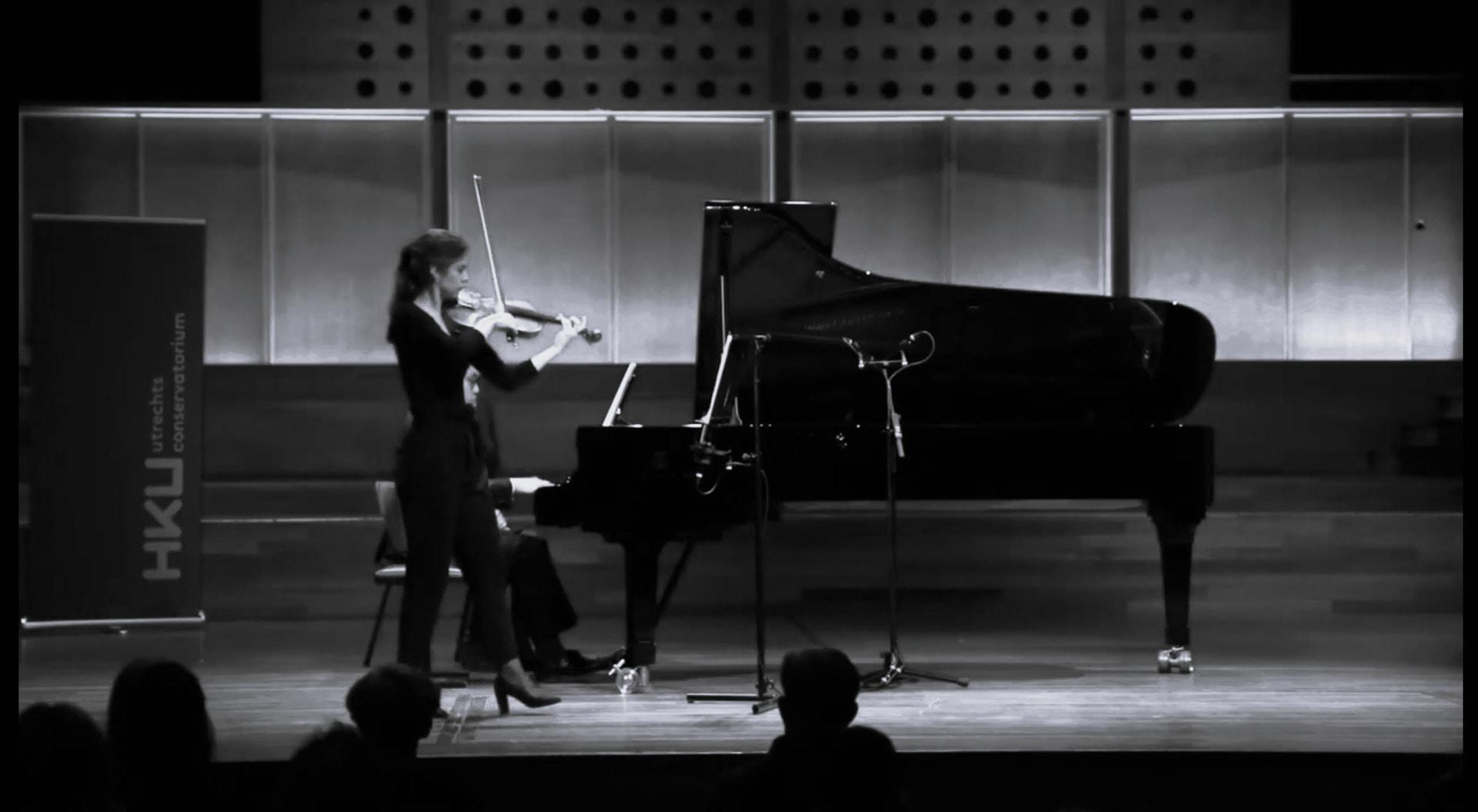 Artist statement
I think my strongest qualities as a musician are that I'm motivated to work hard and I always prioritize my practice. I like the idea of making art, bringing the music into life and creating beautiful experiences for the audience.
Ambitions
Hopefully in five years I will be playing in an orchestra professionally.
Learned during the studies
During my studies I have been able to expand my repertoire to different stylistic periods, which has given me both knowledge and confidence.