The presenter has activated the presenter mode. Would you like to follow?
Follow presenter
You are following the presenter.
Stop following presenter
To my dearest reader,

Encounters through textiles are an old practice. From the people embroidering together in medieval workshops, to the dedicated people who keep the practice of needlework alive in our present. Community grows slowly, as it roots reach deeper and deeper over time. Working together with the hands does help in reinforcing the community feeling; after all you work together on a fairly intimate level. These old collective needlework practices are the places where stories are shared, and passed down. Sewing spaces are spaces for storytelling; the stories on the embroideries and quilts, and also the chatter between the makers. It is a place for passing down both visual and oral histories.
This research is about creating encounters, creating safe spaces through queering, about intimacy, material and touch.
In my graduation project I recreated the experience I had working with a women's sewing group in a community center. Moroccan mint tea, moving hands, embroidered names, many stories, a certain meditative quality...

All my love,
Merel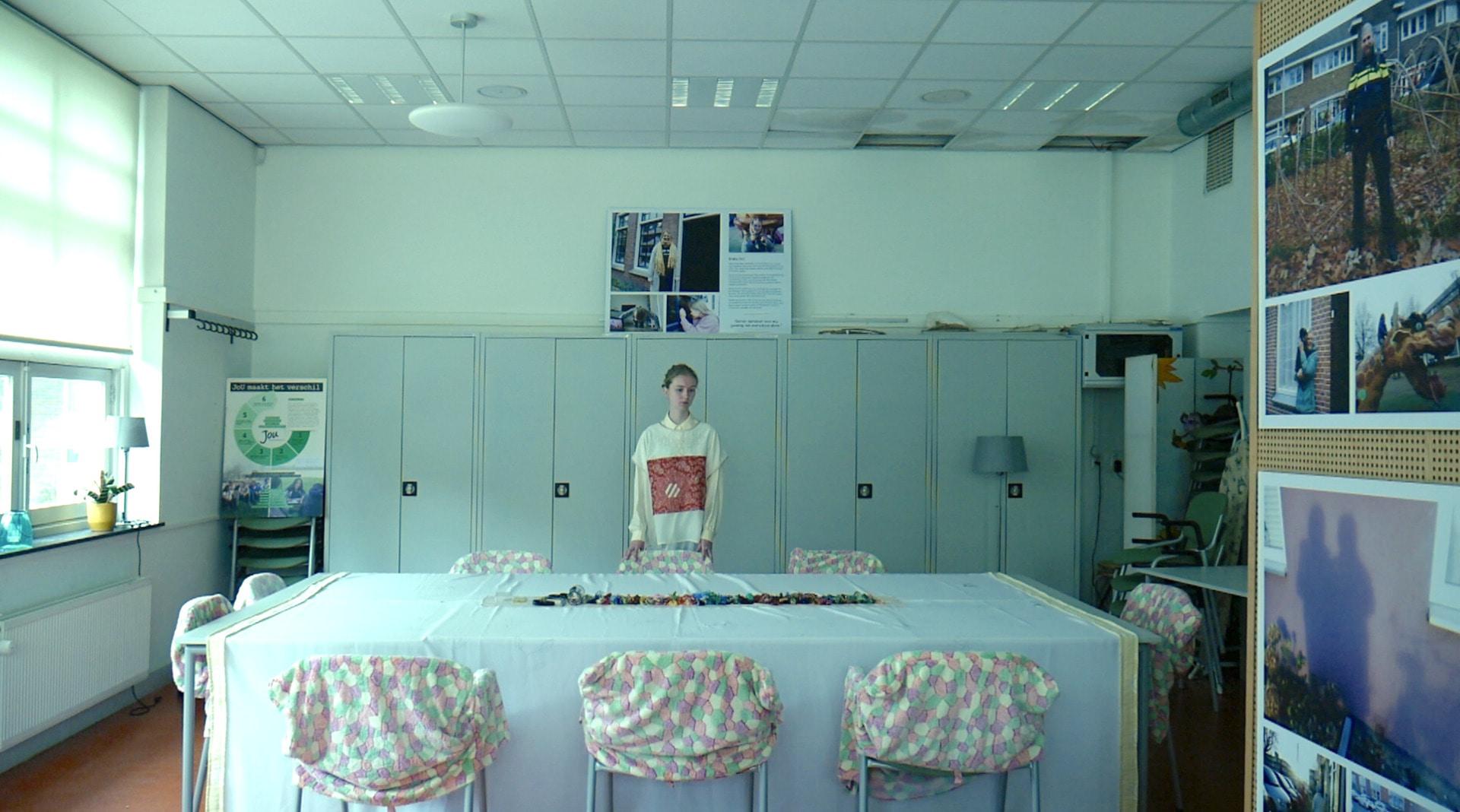 Artist statement
Merel van Erpers Roijaards is an artist(will go into that later) active in The Hague and Utrecht and who has a special place in her heart for Belfast.
During her master she focussed on scenography and a research on encounters through textiles, safe space through queering, touch and material. Aside from that she is a visual artist working with costumes, film, photography, ceramics and performance. In her work, she reappropriates femininity and takes inspiration from folkloristic dress, the human body, abject theory.
Ambities
I want to make, make, make.
Geleerd tijdens de studie
I would say I got more of a grip on how to present works in space.