The presenter has activated the presenter mode. Would you like to follow?
Follow presenter
You are following the presenter.
Stop following presenter
Fast paced momentum based VR roller blading action centered around building up momentum through performing real life movements. The more effort you put in the faster you will go!

-Swing your arms side to side like a roller blader to build up speed.
-Crouch down to build up power and stand back up to jump dash forward.
-Attach your energy tether and interact with or slingshot yourself over various objects.

As a highly agile ramen delivery robot pilot you will have the goal of going as fast as possible through various stages while completing as much deliveries as you can along the way.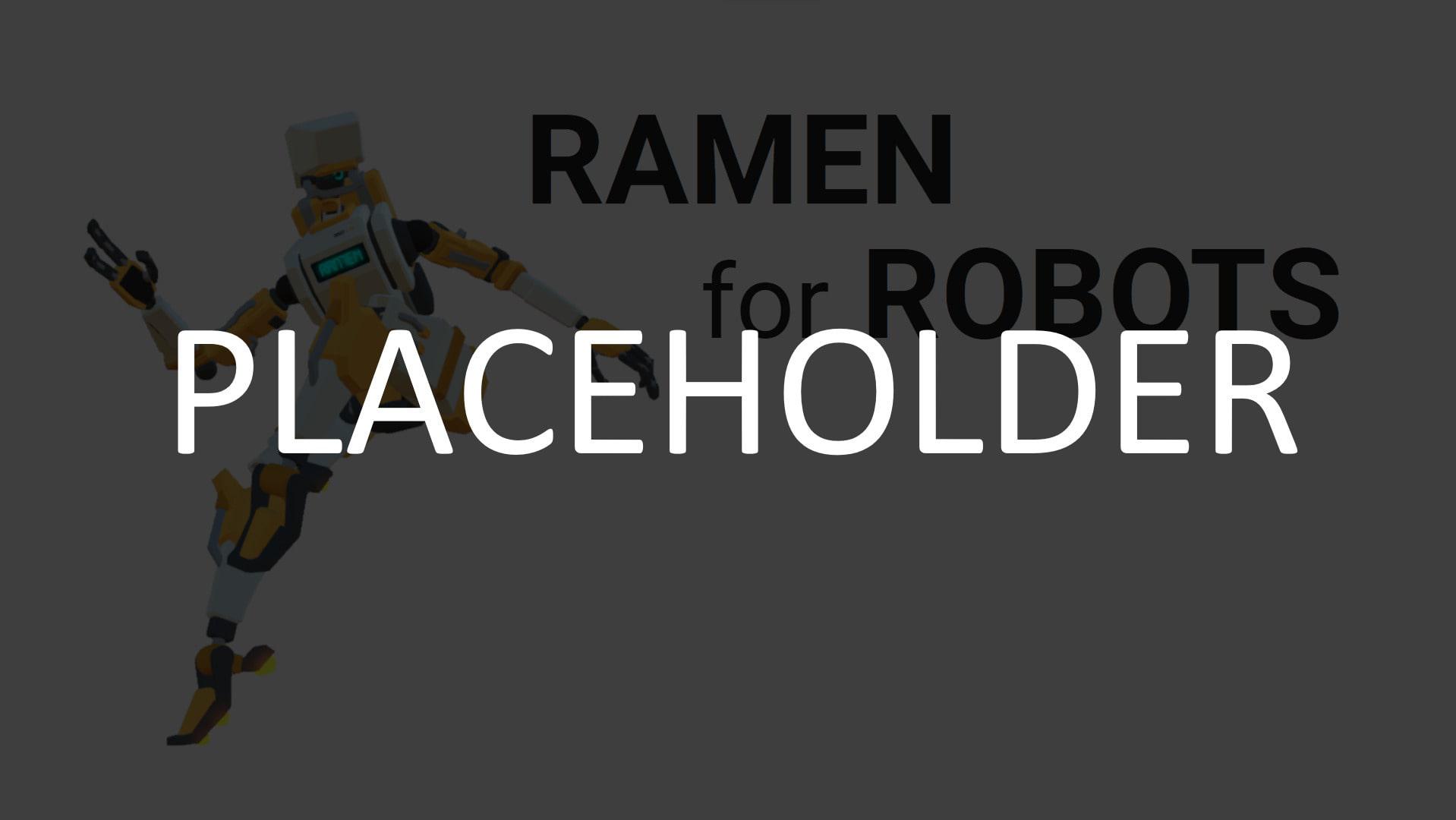 Artist statement
I seek to experiment and shatter the boundaries of our current definition of reality by designing Extended Reality Experiences. These experiences are build from the ground up to take full advantage of the opportunities that these new technologies offer. Creating experiences that try to take the current feeling of games to the next level.

A bold statement indeed, and one I cannot fully realize on my own, that is why I seek to work together with others who share this passion for pushing the boundaries of current games and experiences with the help of these technologies. As together you can truly think up some amazing things!
Ambitions
As the XR medium is ever changing it can be quite hard to fully envision what I will be doing in 5 years. The technology will surely have made large leaps by then and will continue to grow into this "normal thing" in the lives of a lot of people, much like smart phones are today.

At the very least I hope to have build up enough of a reputation through making various games to be seen as a reliable and experienced XR Designer in that ever changing landscape. One who can create new experiences those new technologies deserve. Turning challenge into opportunity.
Learned during the studies
The most important thing I have learned through my study is the many intricacies of doing a project with a team and finding your role in that team. As someone who came fresh out of high school I did not have any design background experience to go on. So every project was this learning experience on how to get closer to that image of a Designer who can not only steer a project in the right direction and be a strong lead but also inspire everyone on board. When things go well and when things get a little harder. Because that will always happen when making games.

And of course to give everyone the feeling that they are working towards something great. Not just because one is good at "PR talk" but more so by giving insight in the design behind the game and showing exactly the things that will put a smile on the players face.


List of publications / exhibitions / prices / concerts / shows etc.
Currently I work at the Active Esports Arena, and here I get the opportunity to see so many people have their first experience with VR (something that might become rare in 10 years), but not just that! By using full body tracking their entire bodies are in the game too. You can run, jump, punch, without any cables dragging you down. And every single time they take off that headset after a session playing with their friends, they just have this massive smile on their face. And I smile too, because I can see first hand what XR does to people. And is that not the pinnacle for a designer? To directly see so many people have a great time?

You can find more info / footage over here:
https://www.active-esports.com/